Updated: December 16, 2022
Sad story, it's not fair, but this is life sometimes in the online gambling industry; that's why we highly recommend you play only in highly trusted casinos (our top recommended Canadian online gambling site is Fastpay). Unfortunately, not all casinos care about their reputation and are looking for the smallest reason to refuse your withdrawals (sometimes even without reason). So can casinos refuse to pay out your money? We will show you what to do and will explain it with examples.
Canadian casinos that won't refuse to pay your money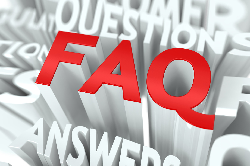 The first thing when a gambling website not paying out is to contact casinoonlinecanada.net (if you registered on that casino through our site) on om and to explain the situation. How much money, why does the betting website not payout and their reason for such a move?
For us, it is important to know the name of the casino, your login name and the email you used to register. Then it will be our responsibility and pleasure to help and solve the problem. If you are not registered through our site, and the online casino won't payout, we can't help, you will have to find your own way.
What's the plan when the Canadian online casino refuse to pay you
If you've requested withdrawals, but the money isn't coming to your e-wallet, then you will have to wait for a response letter from the gambling site. If you haven't got such a letter, it's time to contact customer support and kindly explain the situation. Then, they will tell you what to do next. Now, we will talk about possible causes and what to do if online casinos won't pay.
Problems with verification of your account and proof of identity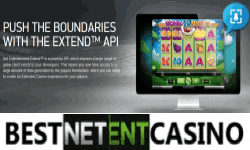 If the casino uses even the smallest reason, such as bad quality of your photo, documents and other not-so-important factors, we believe that this Canadian betting site doesn't want to pay out your money. You will have to do the following:
If you are registered through our site, send us an email, explain the problem to us, and your login name and email used in the Canadian casino.
If the sum is big, the gaming website can use the last argument – notarized copies of the documents; this will cost approximately 20 CAD.
You can also ask customer support to block your account until the verification is over or the problem is solved. Usually, such a move will push the casino to verify your account (they don't want to lose you as a player).
The casino uses a paragraph of their rules for the refusal without explanation.
In some cases, the Canadian online casino refers to the following right from their rules (terms and conditions): we can refuse any client without an explanation. This rule requires a detailed review. If you receive such an email and haven't broken any of the rules, then you will have to do the following steps: Also, by reading the next steps, you will know what to do if a gambling site won't pay.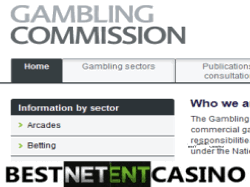 Please send us an email with your login, the casino's name, and a description of the problem. Also, make a screenshot of the received email.
You will have to continue pushing them and tell them that you will contact the gambling commission. If the Canadian online casino is part of platforms (Everymatrix, Softswiss, etc.), contact their management.
You must write to the gambling commission on which license this betting site is working. Usually, such information can be found on the bottom side of the Canadian online casino's website (or in their terms and conditions). Send the description in English, applying screenshots of emails and your account balance. This can be done using the following contact details: Malta: [email protected] UK gambling commission (if the casino has a UK license) [email protected]
Write a letter to the provider on which slot the big sum was won (for example, on the NetEnt slot). Send a letter with detailed information about the problem, as well as a screenshot of your winning. Coordinates: E-mail: [email protected], [email protected] or [email protected] Write complaints in the most popular online gambling forums.