Over the last decade, Greentube (Novomatic) has played an important role in developing strong channels for diverse activities in every corner of the global and Canadian gambling industry in particular.
This broadly diversified company has its divisions dealing with land-based slot machines, sports betting software and terminals, as well as cash and card issuing machines, business solutions and accounting software, game management and administration software, online casino games, mobile, and social gaming, online live dealer casino solutions, and servicing the lottery industry of multiple provinces and countries.
But it all started in 1980 when Austrian businessman Johann Graf (now billionaire) founded one of the world's first chain gambling companies called Admiral (with the introduction of the first Admiral land-based slot machine).
Nearly 2 decades after that – in 1998 the company was bought by Novomatic, and the joint brand name Novomatic, in addition to the combined Novomaic gambling software, was given extra impetus for online implementation. Thus, the Austrian gambling technology company continued to make progress. Today, the company has matured into a global enterprise with offices in 50 countries and gaming locations in more than 80 countries.
That is, with its more than 40 years of experience and growth, Novomatic has settled permanently and proved itself as a leading full-range provider in the gaming industry (ideas, resolutions, and activities), and is thriving with its expansion in Europe, Canada and worldwide.
There are many milestones of the company's past days worth mentioning: from the first Admiral gambling cabinet to the first multiplayer machine, and lately to live games with the latest and advanced technology.
Novomatic has an awarded pioneering position with some of its innovations (like the 2010 – Gaming Technology Award as the 'Best Table Game Product' for the up to 250 bettors (participants) live Roulette game technology.
Local and global recognition is also growing over the years: such as the Multiple Brand Awards as Big Player – honoured for Austria's most dynamic company, showing a resurgence in Novomatic's overall popularity.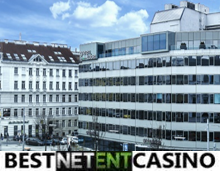 With the ownership of several plants in Austria and many notable acquisitions in Europe (the most important of which was the purchase of the Greentube Group in 2010), the company has gained massive online market entry. In this way, Novomatic proudly declares alongside Europe that it only supplies its products and gambling activities to regulated markets with clear governance and legal frameworks, including North America and Australia.
Check out the HQ offices of Greentube in Vienna
However, not everything in the company's history is roses and pink balloons.
There are several controversies surrounding Novomatic's seemingly blissful advancement:
In 2009 – in Poland – the "Black Jack Gate" anti-corruption investigation resulted in several Polish government members and lobbyists resigning for shadow tax deals.
In 2015 – in Romania – there was a motion related to a corruption/anticorruption investigation because of NOVOMATIC's joint venture with the state-owned lottery enterprise.
Between 2012-2014 – the after-tax authorities in Italy imposed a fine for fraud in the accounting system and a resulting settlement of almost 50 million euros was paid by Novomatic.
None of this bitter polemic is mentioned in the slick and glossy upper-class corporate pages, well catered to miss how the rich Mr. Graff gets even richer (listed on Forbes – N:140, in 2019, Johann Graf – $10.3 net worth – one of the richest people on the planet).
There you go – from Belgian pinball importer to having an empire today and thousands of minions – the man is now collecting yours and my online coins.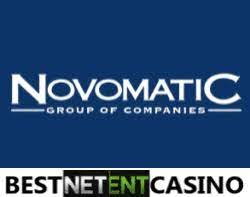 Don't get us wrong, the management and board level need not apologize for making good business decisions and ultimately making their company sustainable and stronger.
Just think about all of us – normal people – gamblers.
What will possibly happen if we try to cut our tax liabilities?
And how much more coins we could probably spend on everything, including Novomatic slots if we were given the same opportunities to fill our pockets with a higher and fairer winning payout?
About Greentube (Novomatic) Software
Legendary slots like the Book of Ra, Lucky Lady's Charm, and Katana are the company visit cards. Because of Novomatics' extremely strict requirements for the operators, very few Canadian online casinos have added them to their site. Being pricy and supercritical, only the biggest online casinos with excellent income can afford to have them.
The company tends to publish newer and newer clones of its own slot creations without shutting down old ones. For example, in Novomatic's portfolio, you can find 15 kinds of the Book of Ra slot (Book of Ra- Book of Ra 6- Book of Ra deluxe – Book of Ra Magic and so on).
Specifications of Top 3 Greentube Slots
The top 3 most famous slots of Greentube (Novomatic) over the last couple of years are:
Lord of the Ocean (10 pay lines; High variance; 95.1% RTP; +Jackpot)
Book of Ra deluxe (10 pay lines; High variance; 95.1% RTP; +Jackpot)
Gryphon's Gold (9 pay lines; Medium/High variance; 95.1% RTP; +Jackpot)
Features of Greentube (Novomatic) Software
GRAPHICS AND SOUND
Novomatic's production teams are comprised of some of the most experienced (40 years in the gambling business already) and talented members in the industry, including animation and graphic designers and sound engineers who are ensuring that the online adaptation of the slots stays as similar as possible to its' original land-based twin.
Some of the older games have more primitive and unrefined features, but the new slots have excellent high-resolution graphics, and improved and much more elegant visual execution.
THEMES
Greentube Novomatic's developing Studio can be proud of the diversity in themes they produce. Having designed games based on fairy tales, myths, jewels, pearls, fruits, fantasy, adventures, ocean, animals, medieval stories, and more. Many of Greentube's games feature prominent topics and present characters or stories that constantly arouse the curiosity of new gamblers.
PLATFORM
Delivering diversified Omni-channel product selection to its partners, bettors, and supporters worldwide, the parent company Novomatic and its branches are focused on the technologically progressive tendencies played across all software platforms: land-based, server-based, online, social, and the one with a governing role in our presence and future – mobile gaming.
BONUSES AND FEATURES
The biggest potential of  Greentube slots lies in their bonus feature. Almost all their games use the same model: the player can trigger the lucky bonus feature with several re-triggers. During the base game, the probability of hitting a huge win is low, with the exclusion of getting 5 scatters.
It is dangerous to place high stakes as the returns are not particularly lofty (read more about it in a few paragraphs below). It is better to play with low and average bets and to have cash for more spins.
Most of the Greentube slots are non-progressive but, with a couple of them, you can win some healthy fixed jackpots.
NUMBER OF LINES
Together the 2 divisions – Greentube and Novomatic have about 380 instant play online slots. Their most popular titles come with 3×3, 5×3 and 5×4 layout and offer 10, 20 and 25 paylines.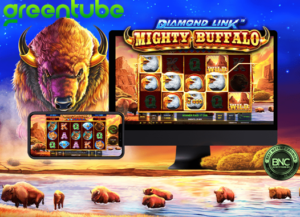 However, the new industry trends are also impacting Greentube's design and math team. They are experimenting more than before with new (for them) features such as grid expansion and MegaWays.
RTP PERCENTAGE
The slot portfolio of Greentube includes almost entirely games with Low RTP (return to player percentage). The average RTP level here is 95%. Newer slots have even lower rates.
For example, the classic version of the Book of Ra has an RTP of 94.26%. Although the numbers are under the industry accepted limit (of 96%), the High Volatility and the great winning potential compensate for all and keep the spinners forever interested.
DISPERSION/ VOLATILITY/CYCLES
Greentube's slots differ from the games of other developers by their higher dispersion. The software is popular in Europe (especially in Germany) because of its High Volatility and the massive potential for big winning. Most of their slots have very long cycles.
Thus, here, you can lose a lot in a row but have a chance of getting a huge reward as well, even via a small stake per spin. You can hit several thousand with even 1 CAD bet per spin.
TABLE GAMES
Through the software of their subsidiary Greentube, Novomatic successfully expanded its portfolio not only with online table games but also with live casino dealer games, poker, bingo, sports betting and also with a range of social gambling products.
Differences between the slots of Greentube and other providers
What makes them different from other providers is the high volatility (variance) that most slots from Greentube have. This means that you have to prepare a larger amount of reserve bets.
The most significant winnings can be won in bonus rounds with a few re-triggers or bonus rounds with levels.
We strongly recommend you test the slots in demo mode before you start playing for real money.
Our testers got to know the Greentube (Novomatic) software more closely and they suggest here to be used small bets.
Although the bonus features aren't triggering often, the size of the money you get from them can easily reach 1000x – 2000x total bets. Our advice is to have an initial amount in your balance sufficient for around 500 stakes.
In both cases – A) If you just won a lot but still want to stay and play here or B) If you lost a significant sum but want to keep spinning this machine – our experts recommend lowering your bet. Greentube slots are most likely to return the amount of money that they have gobbled – later – in total bets.
Our team believes you will have a higher chance to win 2000x + when playing  Greentube slots if you bet 1 CAD than 1000x on a 4,5 or 10 CAD bet per spin.
Choose slots that have a higher RTP (return to player percentage). This percentage in their slots can vary between 90% and 97%. While the difference in RTP index percentage may not sound significant to you, it matters in the long run.
If you find a good bonus from a casino with lower wagering requirements, you can get a positive mathematical expectation on slots from this provider.
All Canadian online casinos that care about reputation (like Fastpay, InstanPay, Casino4U, Wildblaster and Cobber Casino) have Greentube (Novomatic) slots in their lobby.
Summary
Greentube (Novomatic) is a spectacular provider of almost 300 different products (of which 165 are online slots), offered at many Canadian online casinos with the ambition to conquer an even bigger snippet of the ever-competitive online market.
Enticing gameplay, engaging bonus features, and lovely visual and audio characteristics make Greentube titles a good pastime and interesting betting arena for any Canadian enthusiast.
Most of their games (similar to Microgaming slots) are highly volatile, but often in demand for their simplicity and the potential for a big win.
Be careful, though. Determine your optimal bet and plan for budget and time commitment, because even if the wins are often big, they still don't come as often and as quickly as you would like.