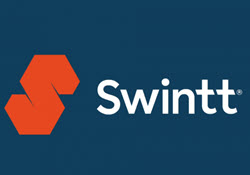 At this moment Swintt has provided gamers with little more than 70 unique online slot games. To have built such a strong portfolio in such a short period is remarkable for a young firm. What's amazing isn't just the volume, though.
Slots made by Swintt are typical of a very high standard. The range of themes is impressive, the art design is pleasing, and the gameplay is faultless. Swintt's collection of virtual slot machines has something for every player.
There is a distinction between their basic and premium titles, but even the cheaper ones are fun to play. Games in the mainstream genre tend to have a straightforward format and gameplay.
Unlike Swintt's premium collection of slots, which tends to focus on a larger variety of reel configurations with more complicated features and bonus games, many provide a straightforward layout with 5×3 reels and either 5 or 10 fixed paylines. An increased level of intricacy in the premium tier's themes contributes to a more engaging and immersive gameplay experience.
Swintt's basic games including the Golden Genie slot, Wild Wild Witch slot, Legendary, and Battle Heroes slot are among the most played.
Features
Some of the most common types of Swintt slots available for play online include 5 reels and 3 rows, with 5 or 10 fixed paylines. Scatter symbols, which are common in slot games, may be used to unlock bonus rounds. Some wilds act as a multiplier, while others help you win more frequently by replacing low-paying symbols.
Every once in a while, you'll be able to double your money by participating in Bonus Games. If you're looking for something truly out of the usual, try the re-spin option of Expanding Wilds, where the wild symbol expands to cover an entire reel.
For example, the Hana Bana slot machine doesn't have a ton of bonus features, but some of them are associated with quite large payouts, so it can be worth your while whole play it. Big Bonus options include a multiplier of up to 400x your original wager, as well as the Hana Bana Big Bonus. If the slot machine's flowers come to life, you might be on the verge of winning a substantial sum.
Next, Swintt games have in-game competitions, leaderboards, objectives, and challenges that may award substantial payouts. However, there is currently no progressive jackpot slot machine accessible.
As far as functionality goes, that's all. If you're looking for a straightforward slot machine that nonetheless pays off well at large wager levels, Swintt slots are a fantastic choice.
Graphics
Since the provider is a relatively young player in the sector, you can not expect any old-fashioned design. Every one of the slot machines has crisp visuals, fun animations, and upbeat music and sound effects to make players feel good when they win big.
When it comes to topics, you'll find plenty of options to suit your tastes. Popular ones include the Buffalo, Asian, Pirate, Wild West, Irish, Fairytale, Space, and Amazonian.
Our opinion
If you're a gamer who likes to play unique slot machines, you'll love this company's software. Players at virtual casinos tend to choose Swintt slot machines, which provide optional bonus activities that may significantly increase a player's potential winnings. Users also agree that the company's software is quite good. One and the only drawback is the relatively low RTP.