We repeatedly get questions from our readers like: "Which slots are the most profitable?"; "What Are The Best Online Casinos In Canada?"; "How Much To Bet On Slot Machines?".
TOP sites to test your strategy about how much to bet on slot machines
This article aims to answer the latter and will reveal the odds you have while playing on different bets and denominations. We will also list the different groups of players depending on the stake placed.
Fair software for every player for every bet?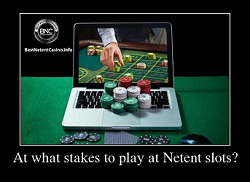 It is common knowledge that casino game providers (especially NetEnt) try to give their players an equal chance of winning. It is also an open secret that all online casinos (including Canadian online operators) don't have access to essential technical settings of the games, so they cannot configure everything. The technical arrangements, which ensure that the same software and settings are delivered to all licensed online establishments come from the developer.
Since the casino industry is built in such a way that game providers take a percentage of the bets that players place, they will do everything they can to attract as many players as possible. So it makes sense that they offer all players the opportunity to play on all licensed casino games on equal terms.
OK, but how much should I bet on slots and which denominations are best for me to wager on? There is no easy answer to this. However, we always recommend checking how much total exposure is embedded by the provider i.e. what is the maximum payout implanted?
Take a look at the impressive Wall of Fame (via this link Rome: The Golden Age slot from NetEnt), which our team has started writing (we will continue to update it) with the most powerful games (in terms of maximum exposure and Volatility) currently on the market. However, not all of these slots can be played with high stakes. In fact, what exactly is a slot machine wager?
What is a bet in slot machines – Definition
Slots stake – shows how much each credit played on a specific slot machine is worth. The denomination of a gambling product (slot) and/or stake per spin is a player control function, adjustable according to the user's wishes. In most cases, the bet can be changed after each spin.
There are also Dollar Slots, Penny Slots and other slots (for example the HyperSpins series from over 15 machines on Microgaming's platform) where the stake has other conditions and requires a distinct betting technique.
When it comes to higher bet levels, there are 3 universal beliefs that hold true in most cases:
Higher stakes
usually
mean more can be lost
Higher stakes
usually possible
on Low Variance slots
Higher stakes
usually rewarded with
higher RTP
How much to bet – Strategies
Our team of testers and specialists has developed several Casino Strategies over the years (related to changing bets and which is best to play at Slots To Win). They all apply to game sessions in Canadian Online Casinos, so you can check them out, try them in the DEMO variant and modify your approach later when you play with real cash.
Exploit Low Volatility and multiple to the paylines number
It is common knowledge that Low Volatility slots produce Free Spins or other Bonus rounds (which pay the most) more often than slots with other variance. Hence the best way is to find a Low Volatility slot with a high hit rate and high RTP, choose a stake that is around the average size and multiple of the number of the paylines and play until you get several well-paid Bonus rounds.
For example, at the Lucha Legends slot (one super comical and entertaining slot from 2018, when Microgaming still was designing and releasing its own creations) – a Low-Medium Volatility slot with 25 paylines, this strategy will require you to calculate a multiple of 25. Our team booked the best results with 50 cents (i.e.2×25) initial bet and switched on Power Mode (i.e. 1 CAD per spin in total – 4×25).
This way we could play long sessions, where we could take full advantage of the features in the base game (coming very frequently at this stake, and we were granted several FS Bonuses, all of which turned out to be very lucrative, as the low cycle and low risk – each fulfil their specific purpose).
It is a bit tricky when the slot has 243, 724, 3125 or more winways. For such slots, you have to orientate on the minimum bet and instead of counting on the number of paylines you multiply/divide by that number.
Benefit from Winning Periods
Of course, we all catch streaks of good luck in slots and see unbroken series of winning events that are worth jumping off the seat. The dry periods after that are also striking when nothing comes your way. This next strategy relies heavily on the assumption of recognizing when a winning term is underway.
Then the experts in this method believe that you can take advantage of your knowledge/hunch and raise the stakes shortly after the streak has started. Simply put – once you get a Big Win, wager big for a big impact (when you expect the streak to last).
There are 2 downsides to this strategy, however:
You might be mistaken that the streak starts, but that is just a single win.
You need to play with a stake high enough to reverse the damage done to your bankroll till this moment.
Use the Winning Period bet raising strategy
 Variant.1 – No
Variant.2 – Yes
Starting capital
Variant.1 – 1000 CAD
Variant.2 – 1000 CAD
Play with denomination
Variant.1 –  1 CAD
Variant.2 – 1 CAD
 Planning to play
Variant.1 –  1000 spins
Variant.2 – 1000 spins
 Hit Big Win and raise the stake
Variant.1 – No – wager still 1 CAD
Variant.2 – Yes – wager 10 CAD now
 The winning Period lasts 9 spins  
 Costs during the Winning Period
Variant.1 –  9 CAD
Variant.2 –  90 CAD
 Winning Period average win of x10 times the total bet
 Total win during the Winning Period
Variant.1 –  90 CAD
Variant.2 –  900 CAD
Take a cautious (least risky) betting course
This is the preferred strategy of 99% of all players. It is because most gamblers want to keep their capital for even longer sessions and because it is difficult (impossible) to determine the Winning Periods (from the technique above). The cautious approach is exactly for such players who still compete for the premium rewards of high max prospect slots but take less risk by minimizing the stakes.
Playing with the lowest possible stake is also suitable for gamblers who are content with slowly adding up their winnings, and of course, if a huge reward is granted, all losses will be reversed. Using this strategy you need to be patient and have a positive attitude, not chasing your losses but ultimately justifying those losses with an approaching juicy big win. That's what you should be thinking instead. So you have to endure as many spins as possible in anticipation of such a huge prize.
In a way, you buy yourself time (more spins) in which this big moment can take place. This is also the favourite strategy of the low-rollers and players on a tight budget.
Go Big or Go Home approach
Polar to all the previous concepts here the players need both: nerves of steel and a big wallet. This strategy represents betting very high (maybe not with max stake, but still) from the very first spin. Players who favour this technique raise the bar not only by setting the stake differently from almost all other players, but they also place super high deposits (high-rollers).
In general, their beliefs are based on contrasting logic from the low-rollers and the accidental (casual) bettors who mostly place minuscule or medium stakes. High-rollers use the opposite induction method – mistrusting the predicament that the longer you play, the greater the chance of a BIG HIT.
Fat wallet boys, of course, have good reason to think so: the RNG (Random Number Generator). This complex technical part explains the arbitrary outcome of each spin, clarifying that manipulating the system is impossible. The RNG is also responsible for ensuring that every spin and session is different and unpredictable.
Therefore, you can get a big win in the first 10 spins, or you can't get the same win in more than 400 spins. Then why not put in a lot of money and check your luck from the very beginning of your session – is what the hotheads reasoned.
Being defiant by nature, such players with daring game styles, who take high risks with very high stakes, can appear impulsive and hasty to the overly conservative spectators/analysts, with their "all or nothing" attitude.
While there is no bulletproof strategy for playing at Online Casino in Canada we also see holes in the 'life jacket' of the high-rollers (arguments against their standpoint). The casino almost always has an advantage upon the player, i.e. high benefits and real winning sessions will be rare. So if you can afford big expenses – yes, why not wager high? But if you are reckless and greedy to the point of insanity, such bets will burn you the easiest.
Is there a link between deciding on bets and providers?
Our team believes that a close link should be made between determining the optimal bet and selecting a provider when sorting out a list of games to play.
We consider that the producers created a math model for each game with a default stake in mind. The best way to discover this default bet rate is to launch the game in DEMO mode and without changing anything to observe what the initial setting is (how the game is loading on your device).
In addition to studying the Pros and Cons of different software, and experimenting with free credits by all means you should take into account the RTP, Volatility, Cycle length, Paytable, Maximum Prospect and the Hit rate of one slot.
All reputable developers submit this important technical information at the time of their creations being released. After learning the meaning of these attributes, you can make a better choice for the game and value/stake that suits your style of play and state of mind regarding the winnings you are aiming for.
Distribution оf the winnings
We strongly believe that the reward funds are collected proportionally, but the distribution of profits is processed asymmetrically (using a pyramidal approach). Otherwise, because the high rollers don't make that many spins, they will have less chance of winning compared to the other gambling groups.
So let's suppose that the stakes are filling different prize pools. They are likely divided into 3 groups like everything else in the online gambling industry (e.g. low, medium and high volatility; short, medium and long cycle; the same even for the partiality of betting: gamblers who prefer low, medium and high stakes:
The prize pool for players with low bets (between 10 cents to 10 CAD);
The prize pool for players betting with medium size bets of 10 CAD to 50 CAD;
The prize pool for players with stakes of 50 CAD and more, up to maximum stake.
Stakes from 1 cent to 10 CAD
This is the group of players where the most bets are made. It is essential to understand that the online casino cannot fix the slot machine settings, the provider's software takes care of everything (which is mainly specific to how NetEnt slots work). The common aspects of the bets from this group are:
For players with active bonuses playing on these bets, it is routine to get often payments at the beginning of the game session. The closer we are to the point of fulfilment of the wagering requirements, the fewer slots that trigger payment combinations.
When you are playing with bets of up to 10 CAD, you will often be in a shorter series of winnings and losing in a row.
Stakes from 10 CAD to 50 CAD
Following the statistic from our testing team, we can conclude that this is the most profitable group of bets. We've recorded the best payment combinations and gaming sessions on bets between 20 and 45 CAD. The common characteristic of such bets is:
Usually, the Canadian online casinos are putting restrictions on the maximum wager when playing with bonus money. For this reason, it is more likely for the other gamblers to hit Mega Win; the probability increases several times on bets between 10 and 50 CAD.
Follow the rules of the reserve of the bets balance very strictly while gambling on such bets. For example, if you are planning to bet on several of your favourite slot machines with 25 CAD, the reserve should be as follow:
low volatility slots around 100 bets (2500 CAD);
for slots with an average volatility of 100 – 200 reserve of bets (5000 CAD); and
for slots with high volatility is best to have a minimum reserve of 300 bets (better 500),i.e. you better prepare 7500+ CAD.
Bets from 50 CAD and more (up to the maximum)
We believe that not so many players in Canada can afford to play with such bets, but using them on the right slots can be very profitable. Depending on the developer some bettors of this category can get a "software boost".
For example, when a new player has made a big a big deposit on a game by NetEnt, it is possible that the software will consider that player as a 'new fish'. And because the bettor doesn't have prior statistical data (history of playing), the software can increase the chance for him to win a little bit more than usual. Of course, all this is with "secret intentions" – the gambling package tries to keep such players "on fire," so they will get hooked and will sooner or later come to play again.
If you can play on such high bets, you should regard the following factors:
Make sure you have a balance sufficient for at least 200+ stakes.
Remember not every software will be so generous to its high-rollers (as in the case with NetEnt we shared above). And of course, with a small amount of money and without any history of gambling (deposit/withdrawals), the chances of winning will be smaller.
To be able to quickly draw your high wins (earned from high stakes), it is best not to get caught up in the intricacies of Bonuses.
Usually, bonuses linked to your current session are limiting the max stake and winning. Moreover, there is no point in adding restrictions to your game for 1000 CAD free money if your initial stake is 100 CAD.
The greatest chance of success (highest odds) is when you play slots with high RTP (return to player percentage) and a short or medium winning cycle.
Do not play new (for you) slots with real cash. Always try them risk-free (in DEMO) first. This last recommendation applies to all types of bets, by the way.
Does betting on different numbers of coins matter or not?
Many players believe that there is no difference between 5 coins of 0.10 CAD and 1 coin of 0.50 CAD (they both reflect the same total stake in the end). Our team of experts had already explained in the prize pool article that different denominations and bets have different winning pools.
And while it makes sense to have the different groups of gamblers perfectly separated, such a split into the same groups over and over is not entirely possible. That is how the second opinion group came to be – the skeptics, who think setting bets in various ways is nothing but deceptive action by the developers.
In this part of our article, we will present betting opinions (how much should i bet on slots) and explain the following 2 versions (beliefs):
I. The theory that betting on different numbers of coins matters, and
II. The alternative theory – is that coin bets and levels carry no weight at all.
It is instrumental in taking in that nowadays, there are 2 types of video slots in regard to determining the bet:
Slots, where the player can adjust the coins while betting (i.e. modifying the stake level = amount of coins per line). Most of the old games – with a limited number of paylines, belong here.
Slots, where the stakes are already converted into total bets (i.e. no levels to adjust, only total). Most of the new games – regardless of the number of paylines/winways (including those with MegaWays), belong here.
There is even a 3rd hybrid category. When 1 game was released with coin stake settings at first and was later modified to a 'total bet' win structure. Slots, which have been revamped from FLASH to JS and HTML5 in 2020 (especially many old but still popular games), belong here.
Here we will also try to shed some light on whether the different betting methods can affect some of the technical aspects of the slot and whether they can impact the RTP (return to player percentage) in some way.
We will look at some of the effects on the slot machine's behaviour as the number or value of the coins per spin is changed. Besides different theories, we will introduce our own Slots Betting Strategy.
I. Betting a different number of coins matters
Let's start with the notion that an individual number of coins per stake level is indeed critical for some slots. Gambling consultants who support this theory believe that the slot behaves differently when you wager low, and you put the maximum bet. They even go further by trying to explain that regulating the stake value (via coins and bet levels) can, in fact, help to sway the odds in your favour.
Does the bet influence the behaviour of the slot?
To answer this question, we will discuss a sample game from our favourite producer NetEnt.
We have received full data from the producer self (Thanks, NetEnt for providing the game sheets), which shows a great deal of transparency and brings a sense of fairness and honesty to NetEnt company projects.
Koi Princess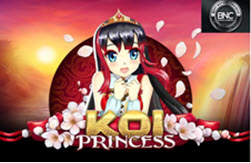 The first illustration we will make with NetEnt's 2015 release Koi Princess slot – a gorgeous game in anime style, that is built with variable RTP and Hit Frequency and an abundance (as many as 10!) features. The slot comes with 20 (fixed) paylines and a betting area between 20 cents and 200 CAD in its generic variant; and up to 400 CAD – with Bonus Bet.
From the instruction menu of the game, we realize that:
A bet line win (represented in coins) equals the value displayed in the paytable and multiplied by the stake level.
A bet line win (represented in currency) equals the win in coins when is multiplied by the coin value.
But to alleviate the difficulty of constantly adjusting coins value and bet level in the search for the best performance NetEnt had included the Bonus Bet function, which is actually the pivotal element to make our argument. It is a player-controlled function and although enables a 'pricier' game mode, it is designed to improve all features' stats. (Check the exact metrics in the table below).
Analyzing the figures we see that by including boosting the bet function when the Bonus wager option is active, without the player needing to change the current stake level and coin value – the developer has implemented the change of settings for the player to make the most of the game.
So, while the cost of a spin will be doubled, the RTP, the Hit Frequency, and landing any of the Features will be significantly enhanced. Because (as we have said many times, and will repeat once again) alternation with even 2% often can be dramatic for the player.
GAME RETURN TO PLAYER (RTP) 
Without Bonus Bet:
Total: 96.00%
Main Game: 45.30%
All Bonuses: 50.70%
GAME HIT FREQUENCY
Without Bonus Bet:
Any Win: 27.14%
Any Feature: 1.66%
 GAME RETURN TO PLAYER (RTP)
With Bonus Bet:
Total: 96.23%
Main Game: 21.93%
All Bonuses: 74.30%
 GAME HIT FREQUENCY
With Bonus Bet:
Any Win: 28.74%
Any Feature: 4.29%
Even if you didn't consider some of the links between the technical attributes of this game (and sure of all other games) now you can be certain that such correlations do exist. (Otherwise why the producer will disclose/make up such evidence points?)
From the official documents, we can draw the conclusion that the slot will behave unevenly in the long run of course.
Here is some more data on slots that work differently due to coin betting.
Mega Joker
Classic slot (from 2013) with 3 reels, 3 rows, 5 bet lines (fixed), with a Jackpot of  2000 CAD/2000 coins – on a single bet line.
The usual RTP at the Mega Joker slot with a bet of 1 coin declared by the producer is 76.90%.
The RTP when betting 10 coins (maximum betting level), including the "Super Meter" mode, is between 85.28% and 99.00%.
Supermeter Mode. This is a special function that is played on top-tier reels. Once a player wins on the down tier, he will be automatically transferred to the Supermeter. There, players can wager with 20, 40, 100, or 200 coins at pre-selected coin values. Players can collect Supermeter credits and transfer them to the basic mode or keep on playing up.
Jackpot 6000
Another vintage slot (from 2014) with a 3×3 layout, 2 modes and 5 paylines (fixed), with a Jackpot of  6000 CAD/6000 coins – on a single bet line (as the name of the slot implies).
The RTP at Jackpot 6000 slot  with a stake from 1 up to 8 coins is: 74.9% – 79.2%
The RTP when playing at a maximum betting level (10 coins) is: 95.1% – 98.9%.
How do you change the value and number of coins?
To clarify the different modifications we are going to use one other successful slot from NetEnt – we will experiment in the DEMO mode of the Steam Tower slot. We will make 100 spins on all denominations when the total stake will be 1.5 CAD.
It turned out that there are 4 variants of achieving this total bet. You can participate in the probation as well. The task is to make 100 spins, write down the results and try the next denomination.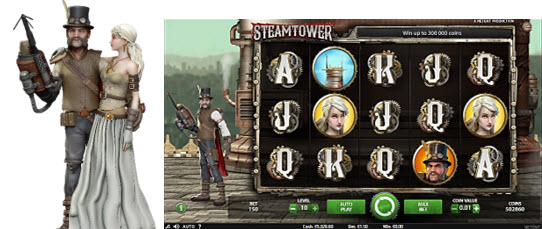 Variant 1 – Set the wager level at 10 and the value of a coin at 0.01 (i.e. 10 coins of 0.01 per payline). Note that the final bet will be 1.5 CAD.

Variant 2 – Set the wager level at 5 and the value of a coin at 0.02 (i.e. 5 coins of 0.02 per payline). The overall stake is also 1.5 CAD.

Variant 3 – Set the wager level at 2 and the value of a coin at 0.05 (i.e. 2 coins of 0.05 per payline). The overall stake remains 1.5 CAD.

Variant 4 – Finally, set the wager level at 1 and the value of a coin at 0.10 (i.e. 1 coin of 0.10 per payline). The total stake lingers at 1.5 CAD.

After the test is complete, check the written results and see if there is a pattern in your outcomes. According to some members of our team, there is a difference in the behaviour of the slot, even though the final stake was always 1.5 CAD.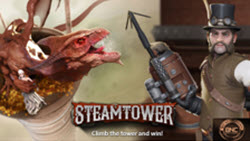 Similar tests we have done with NetEnt's Blood Suckers slot from 2013. By the way, we have chosen these 2 'lab subjects' (2 slots from NetEnt to experiment with) on purpose to have a high RTP by default (97.04% and 98%). This way we can test the effects of as many technical attributes at once.
So, does it really make any difference to change the value and number of coins?
For both slots, we have established that:
There is a close connection between coin bet, maximum bet and RTP. Also, the performance deviates (many or fewer hit successes, often or not triggering the Bonus features) and as a result, our team of gambling veterans considers that playing on the maximum number of coins per line delivers the best results.
In some sessions also the cycle of the game has changed regarding the fluctuation in their behaviour. Shortening or extending the cycle could be explained often with functioning differently, which in its order is based on playing with contrasting denominations.
And just to bring to mind a bit from the examples above:
We discovered that the combo 'coin bet & bet level' is related to:
– The total bet (direct/basic calculation of the cost per spin)
– Paytable (each bet line win in coins is equal to the value shown in the paytable, multiplied by the bet level; and each bet line win in currency is equal to the win in coins multiplied by the coin value)
– Maximum win (if you enable all paylines or not).
Coin Value + Bet Level Component
Related entirely to
PaytableTotal BetMaximum Win
Great deal to do with
RTPHit RateFrequency of appearing the features
Gradually has to do with
VolatilityGame Cycle
We recommend that you play with the maximum number of coins per line. For example, to play with 10 coins at 0.10 coin value (denomination) instead of 1 coin at 1 CAD coin value. You can be sure that when placing the maximum number of coins, the RTP of the slot will not be lower.
We suggest you use this Strategy when playing slots where an extra wager is enabled (bonus bet, super bet, etc.). By following this tactic, you can select some slots where the developer had built in an extra betting option and play these slots with the boosting fully active.
II. Slot coin bet and bet levels don't matter
Despite the strong arguments made in the first chapter of this article, our team is divided. Together with colleagues from other (not testing branches) some of our members had explored the opposite concept.
They consider coin bets and bet levels as bluff. It makes sense – recently the producers are no longer concerned with such a feature and are building new games directly to the total stake. Plus without coins and stake levels is much easier to see and consider your win per spin and calculate the max win.
Can we manage without a coin bet?
According to our gurus who argue for this second theory, the bet level is nothing but a tool, which is used to fine-tune your desired bet per spin, as it gives more diversity. But that diversity was somewhat complicated and led to several misinterpretations.
Sometime around 2018, the developers started removing the 'unnecessary' coin value/bet level settings and began using only the total stake. It was no longer necessary to fool the players that they have something under control, and just give them clarity with an unquestionable direct 1-way bet.
Also at that time (2017-2018), the developers started to implement dynamic paytables. That was super painless for the players – because it instantly showed the payout per winning combination with the current stake, and no calculation was needed.
It is as if the producers suddenly discovered the formula to make the slots more player-friendly, and voila "Open Sesame" the door to the cave was opened – all gamblers got unlimited access to quick bets. The total bet became the 'magical' new setting that cancelled the coin bet and was massively embedded in all the new slots while creating the game's mathematical model and interface.
Total bet vs coin bet: no sweat vs no picnic
And if the supporters of the first – old-school theory (promoting coin bet + stake level as meaningful) thought that the 'total stake' is the end of the era of an immense betting zone, they are wrong. There are some developers who can build wildly diverse math templates without any coin bets, and 'destroy' the constant arithmetic that dragged the coin wager level with itself with every win.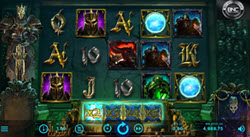 For example, the 2020 NetEnt Dark King: Forbidden Riches slot comes with 20 fixed paylines and whopping 39 steps on the betting ladder between 20 cents and 100 CAD.
So in terms of the number of options, the 'total stake' feature is no less than all the variations possible with the coin bet (we have described above in the first theory).
And when it comes to a chance to shake up the behaviour of the slot a bit, you can always apply Sudden Max Bet's strategy to some critical moments – after a juicy win, for example, expecting a winning streak; or when nothing much happens during the base game for a long time and to try to break the cycle and provoke the software to trigger a cancellation of the dead spins chain.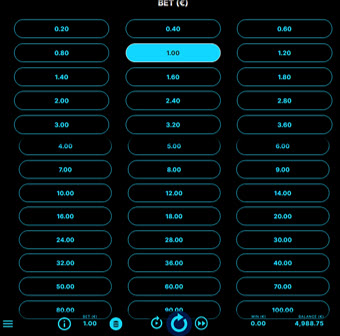 There is no way to debunk the argument if the coin bet and bet level are fundamental and meaningful. We had formulated 2 theories. Now we leave it up to you to decide.
Best (Progressive) small bets slots Betting Strategy
To tell you that there is an omnipotent strategy to win at slots all the time is silly and deceptive. Even the machines with the best RTP are designed to return partial investment. In this section of our feature, we will focus on providing input from our team about how to increase your chances of winning (via a technique we have experimented with, ourselves) in hopes of saving you some money.
Just remember that the progressive Slot Machine Betting Strategy we are about to present can only be applied to the fixed group of slots below. If you grasp the gist of it, you can probably use the same steps with some other slots as well.
Unlike poker (with an exact number of distinct poker hands – almost 2.6 million) and roulette game (with the 37/38 number set- with just 2 possible outcomes: lose or win), where the combinations, the odds, and the house edge can be practically calculated, with slots, these aspects are really unpredictable. (Because of the RNG – random number generator and the infinite number of virtual reel positions).
This is what makes the design of the financial slot scheme difficult to absurdly impossible. Sure, you can start by defining your bankroll and your win and loss limits. Beyond that, from experience, we advise you to follow our strategy steps.
Progressive betting slot machine strategy steps
This should be the money tactic in three sessions for each slot:
First session. Slot "X." The length of the session is 25 or 50 spins. Define the basic rate for this game session – something like 1% of the deposit. Play with this basic rate of around 25 spins. If you win more than 10 times in those 25 spins – go to play a new slot (Slot "Y"). If your balance continues to be around the beginning amount – then make once more 25 spins. If your balance drastically shrinks or is negative, go to step 2.
Second session. Slot "X." The length of the session is again 25 spins. The rate for this game session should be 2x the rate of the 1st session (i.e., around 2% of the initial deposit). Play with this rate for around 25 spins. If you manage to build your balance – it becomes greater or equal to the balance on the launching moment (spin 1 of the 1st game session) – then go to play a new slot (Slot "Y"). Otherwise, proceed with step 3.
Third session. Slot "X." The length of the session is only 10 spins. The rate for this game session should be 2x the rate of the second session (i.e., around 4% of the initial deposit). Play with this rate for 10 spins. If you retrieved your initial bankroll – go to play a new slot (Slot "Y"). If the slot doesn't pay anything, it is frustrating, but you have to move to the next slot and return to Slot "X" the next day.
Money practice:
Deposit – 100 CAD. 
Step 1 – wager 1 CAD (1% of the deposit). The goal is to increase our balance by 10 CAD and move to the next slot.
Step 2 – wager 2 CAD (2% of the deposit). The goal is to return to the initial balance – 100 CAD, in another 25 spins (as we didn't succeed in step1).
Step 3 – wager 4 CAD (4% of the deposit). The goal is to return to the initial balance – 100 CAD, in 10 spins (as we didn't succeed in step2).
Please note that:
The bet size doesn't change if you win. Do not double the bet size, as that doesn't double your chance to win! For example, if you double your initial deposit with the first slot, you can: A) withdraw your money right away and rest for the day, or B) keep playing, but only with your original deposit.
The success of this Slot Machine Betting Strategy lies in finding low dispersion slots. For hitting many wins with this betting method for slot machines, you need to identify low volatility/dispersion slots, which usually pay between x20 and x100.
The success of this slots betting strategy also depends on playing low-denomination slots. Start testing this theory with cents rather than with 1CAD or 10 CAD per spin. The trick is to extend the length of your game and increase your bankroll (i.e. playing plural Slot "X"-es and using the progressive strategy several times). If you jump in the game with 1 CAD per round, you risk seeing your initial balance vanishing pretty quickly.
Unlike one of Sting's "Summoner's Tales," where it is not advised to stretch your luck in too many places, here – with our strategy we advise you to extend the belief of your winning possibility to 9 slots and let most of them be from NetEnt.
This is the list of slots we recommend to try out our Slot Machine betting strategy, where you should keep the order while progressing with the plan. Please be advised that these games have nothing to do with our graphic, sound, and design preferences, but when we play on them we are really just striving to make some profit.
These slots purpose purely to prove our strategy with real titles. At the end of this article, you can read a true story following the betting technique with specific money examples and game time.
Victorious (NetEnt)
Kings of Chicago (NetEnt)
Egyptian Heroes (NetEnt)
Dracula (NetEnt)
Foxin Wins (NYX)
Jack Hammer 2 (NetEnt)
Attraction (NetEnt)
Blood Suckers (NetEnt)
Esqueleto Explosivo (Thunderkick)
True story applying the best small bets slot Betting Strategy
Beginning at 17:27
Victorious: 100 => 101, second session paid.
Kings of Chicago: 101 => 120, the first session paid +19.
Esqueleto Explosivo: 120 => 120, the casino doesn't offer the slot.
Dracula: 120 = > 54, -66 after the slot gave nothing.
Foxin Wins: 54 => 54, the casino doesn't offer the slot.
Jack Hammer 2: 54 => 89, 20 free spins gave +35.
Attraction: 89 => 100, paid +11.
Blood Suckers: 100 => 111, paid +11 by hitting five symbols per payline twice in a row.
Egyptian Heroes: 111 => 54, gave nothing but ate up -55.
We finished at 17:52
So, the presented nine slots played with the strategy provide around half an hour-lasting action.
Remember that you can't recalculate the stake of the initial deposit. Lose means lose; the slots can't be pressured into paying.
We started at 17:55
Victorious: 54 => 121, +67 paid; on the last spin of the second session, the slot gave five emperors (x60 on the line).
Kings of Chicago: 121 => 151, almost immediately paid +30.
Esqueleto Explosivo: 151 => 151, the casino doesn't offer the slot
Dracula: 151 => 210, free spins paid +59.
Foxin Wins: 210 => 210, the casino doesn't offer the slot.
Jack Hammer 2: 210 => 252, +42 with the help of free spins.
Attraction: 252 => 170, -82; took back a decent share of the previous winnings.
Blood Suckers: 170 => 174, +3; bonus triggered during the first session didn't pay, while free spins during the second session paid only a little.
Egyptian Heroes: 174 => 230, triggered free spins and paid +56.
We finished at 18:20
We did withdraw our winnings at this point.
All taken into account (truths, half-truths, theories, examples etc.) we are sure of one thing: during our tests with specific bets on specific games we see that the results were better while playing with the maximum number of coins per line = max stake level, no matter the coin value. And is less lucrative to play with the maximum coin value and a minimum number of coins = min bet level.
This is our own theory, and while we suspect there are slots where this assumption is not correct, there are many more where the 'MAX COIN STAKE LEVEL is the best' idea applies.