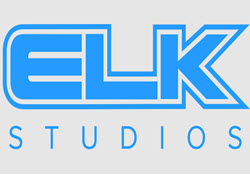 ELK Studios is focused on being the dominant player in the mobile gaming sector while having a game library that is small. ELK games are in a league of their own when it comes to mobile devices since they offer a creative design that is built around aesthetics, distinctive characters, and excellent animations. Naturally, they perform equally well on standard personal computers.
Players can anticipate not only establishing their own unique betting technique for maximum winnings but also being rewarded with an astounding amount of free spins for prolonged play, as well as minimum display distractions for immersive gameplay thanks to the Betting Strategy and great features.
Gamblers can fine-tune their wagering ranges using one of four strategies: the Optimizer, Jumper, Leveler, or Booster. Players who reach a certain milestone in the game will get special free-spins rewards, increasing the likelihood that they will return for more.
Every new game is unique because the mathematics behind it is always being improved and confirmed through data analysis. Overall, the portfolio of games has more than enough variety and special features to keep gamers entertained for hours.
Features
Because of the variety of both standard and unique elements that can be found in ELK games, the slots that are the product of this combination seem fresh and exciting every time they are played. There are wild symbols and scatter symbols, and their appearance can trigger bonus rounds, respin opportunities, or free games.
You should like their bonus games because they use unique mechanisms designed just for them. Ship-to-ship combat in Wild Seas and Speedboat rescuing in Sumo Sumo are also outstanding instances.
Graphics
In our experience, ELK Studios consistently produces top-notch visuals. As we've already mentioned, the team generally made excellent theme selections, and the visuals are superb. The games use both 3D and 2D visuals, with stunning fidelity regardless of the medium.
Even for the low-paying portion of the paytable, we noticed theme-related symbols on the reels largely; unlike many other producers, they didn't go for card suites and playing cards.
Slots like Wild Seas slot have female pirates, the Hidden slot takes a look at Ancient Egypt, but the Poltava slot features fights from the 18th century, and the Taco Brothers feature a few humorous characters.