With over 83 slot titles under its belt (at this time – 2023), the young and talented team of Booongo Studio is gaining momentum in the global Casino market. Incepted in 2015, the gaming company has headquarters in Curacao.
Super popular in more than 30 countries, providing and supporting Booongo casino software in 19 languages, seamlessly integrated for all operation systems (Windows, Mac OS, iOS, Android) and accessible for all devices (PCs, tablets, smartphones).
Powered by Booongo Entertainment N.V, the developer creates superior 2D and 3D HTML5 slots and drives secure, steady & hassle-free operations.
Location: Departments in Ukraine and Taiwan.
License: Certified by the Government of Curacao.
RNG evaluation: Booongo holds Quinel M LTD (Malta), and iTech Labs (Australia) RNG credentials.
*** Read some hot iGaming (internet gaming) info regarding Booongo at the bottom of our article.
Booongo slots online – General information
Number of Booongo casino games on the market: 83
Number of slots available for free testing directly on the Company platform: 52
Booongo titles are RNG tested and licensed, compliant with most industry requirements.
Booongo's products come with simple or moderately complex gameplay and rules.
Booongo Company promotes the best-performing mathematical models. Successfully maintains its commitment to player excitement and profit generation.
Booongo's machines are offered on different playing fields with varying fixed paylines 5, 10, 20 or 25. The latest slots also utilize the MegaWays trend in the industry.
Booongo's slots are built with diverse variance and RTP of 95-96+%, great bonuses and stunning features.
Performance: Booongo pushes games with seamless integration and free testing for all players.
Themes and design: This Provider offers a variety of artistic themes, universal and geo-specific subjects and designs.
With regards to languages and global coverage: Booongo strives to deliver the best players' experience in 19 languages. It supports all popular currencies in the world and delivers an optimized interface and flawless navigation.
All games have Booongo slot demo.
Booongo Software Review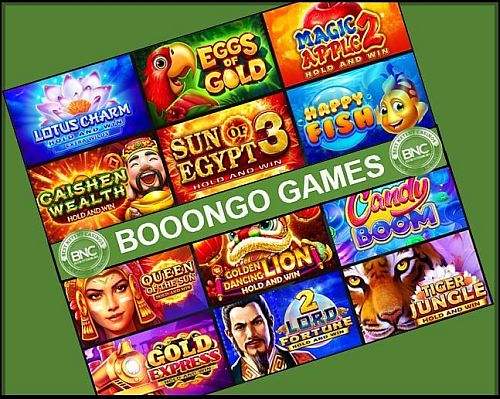 All of Boongo slots have a recognizable accent of stunning visual execution. With its 2D and 3D graphics, the art department constantly amazes all gambling fans and declares their belief that "generating higher winnings is best done based on the excitement of the players."
An impeccable colour palette; excellent quality; stunning animations and in-depth perspective work; balanced texture and spatial components; detail-oriented design with fantastic cross-platform art performance are all constant hallmarks of this producer's progressive style.
When it comes to selecting great Booongo slot machines, no matter what kind of subject approach you have, you can play Booongo slots:
Titles of history, adventure, cultural traditions, classics, fairy tales, fantasy, horror and more. Introduces a collection of medley and series for the fans of Ancient, Asian, European, and Western formats and styles.
In addition to being graphically attractive, with thrilling themes and audio qualities, the slots on Booongo's platform are entirely mobile and tablet adaptable. They can reach the players on all 5 continents, and the portal provides stable, secure operations 365/24/7.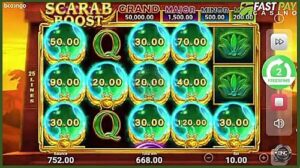 Booongo's preferred feature is Hold and Win (Mini-game), which usually delivers in-game (fixed) Jackpots.
(We have prepared a table with 30 of these games – check them out in our Queen Of The Sun Hold and Win slot article).
In addition, features such as Mystery Symbols, Expanding Symbols and Symbols Collection are built into various of their games to excite and satisfy even the most demanding players.
The most popular titles of this Provider come with 3 or 5 reels and offer 10, 20 or 25 paylines. Certainly, there are also exceptions – with 1 payline, 40 and 64 paylines, but the biggest chunk of their portfolio has 10/20/25 win options. The provider offers 15 powerful 10-liners – including " Book of …" style, pay-both-ways and regular fixed payment formats.
(We have prepared a table with these games – check them out in our Eggs of Gold Slot article).
Nevertheless, the new developments in casino software are also impacting Booongo's math team. They explore the field with flexible game architecture, dynamic grid, expansion and MegaWays.
Almost all games in Booongo's slot library have a Low RTP (return to player percentage). The average RTP level here is 95.50%. What is often disturbing is that the provider does not publicly share the technical aspects (including RTP) at the time of promoting its new games. In this way, the game community does not have a clear picture of the game's potential and long-term expectations cannot be estimated.
While the RTP index numbers of most of Booongo's slots are below the industry standard (of 96%), the good combination of Medium-High and High Volatility with huge profit prospects makes up for it and always keeps the gamblers interested.
 DISPERSION / VOLATILITY /  CYCLES
Most of their slots have Medium and High Volatility. The software is popular in Asia because of its High Volatility options and colossal winning outlook. Those same slots have long cycles, i.e. waiting for the Bonus rounds can be a lengthy and difficult process.
Again, we should mention that many of the Booongo games on this platform have undecided (unofficial) variance – as the provider does not disclose the actual game elements. On our pages, you can find the technical features established in our in-house game lab after testing Booongo's games in free and paid modes at various Canadian Booongo casino online.
Booongo's most famous titles
Golden Dancing Lion (Hold &Win) – 2021 – 30 Betways – 2000x the bet max win
Ganesha Boost (Hold &Win) – 2021 – 25 Betways – 5000x the bet max win
Lord Fortune (Hold &Win) – 2021 – 25 Betways – 1000x the bet max win
Poisoned Apple – 2017 – 25 Betways – 1000x the bet max win
Happy Fish – 2022 – 64 to 117649 Betways – 10000x the bet max win
Get enlightenment – browse through our reviews! Free your boundaries – check the Booongo games!
Hot news about Booongo's platform
The digital casino world is constantly evolving. Companies and Branches are conjoining or even acquiring each other. And the gambling community is not always informed. For example, in July 2022 the young and ambitious team of Malta-based Software Studio 3OAKS, licensed by Isle of Man GSC (Gambling Supervision Commission), which operates on SOFTWISS Game aggregators, joined forces with iSoftBet to extend the reach of its portfolio on other jurisdictions through their platform.
But this has been a somewhat quiet deal, as it is not clear what the fate of the already published games will be.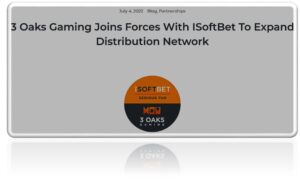 Now, you might be thinking, how is this relevant here?
Well, although 3OAKS was officially established in 2021, the Studio had been developing and marketing its products under the Booongo Company name for several years already (2019-20). It recently came to light that due to the war in Ukraine (where Booongo's central software hub is located), the operations were driven by great uncertainty, and therefore, the entire catalogue of 3OAKS Studio (47 super high-quality games to date) is planned to be moved to iSoftBet's platform.
Regardless of what brand the Studios (Booongo and 3OAKS) will be marketing their creations under, what games they will be publishing under and when – we are sure we will continue to enjoy both and follow their future progress.