Updated: December 16, 2022
We decided to take our time and write an article to express our opinion on online gambling events. Here you will find feedback on different situations. We hope this article will be useful and exciting for casino affiliates as well as players…
Best Canadian Sites according to Casino affiliates blog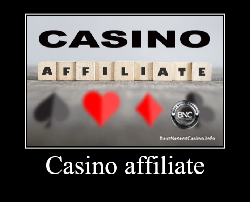 We live in an exciting time rich in events on the Internet: online poker, gambling websites and now Bitcoins. In fact, more and more money is moving into the virtual space. Therefore, fraudsters are becoming more and more.
Our articles will be written completely impartially. Recently, we are getting more and more opinions that players can hardly find something good to read about Canadian online casinos on other sites due to many good articles on our site. So, this section was created especially for you.
What are we going to write about?
Virtual gambling has been in the casino industry since the beginning of the century and has seen everything:
Online casino fraud. Different cheat schemes by players.
What is happening in internet poker today?
Online streaming on Youtube and Twitch is a new way to attract players. How long will this mess last?
Personal experience of playing In Canadian online casinos – questions, problems, success and failure. Here, I will share my own experience.
Online poker and online casino affiliates …. Coincidence?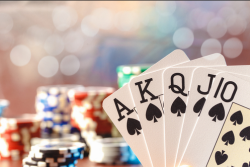 For 250 – 300k CAD, you can open a pretty decent online casino. You will need to spend another 500,000 CAD to attract players and create a base of regular players, but a few people think about it. Maybe only those who already have experience in this business understand how this scheme works and how much money it takes to make something meaningful.
Even the largest site, attract players Pokerstars, is becoming a major online casino. All this is a lure to attract players to roulette and slots.
Monopolizing the market by the giants
All white-label Canadian online casinos are affiliates of their licensed operator. For example, Sofstswiss (operator) makes a lot of money, not on payouts from the profits of their white labels, but in the absence of a negative transfer of winnings for the next month. Example: A player earns 100,000 CAD at your casino but loses it at another Softswiss casino. They will collect 20% of the casino in which the player has lost but will not pay the slot developer their 20% because, in their platform, the result is zero from both casinos. In general, scum is everywhere. As always, in this business.
Streamers at Canadian online casinos and "fresh blood"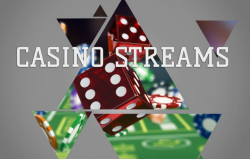 Nowadays, streaming betting sites are quite popular on Youtube and Twitch. Watching someone play (especially if they are winning) is quite addictive and makes you press the "real money game" button. That is why many Canadian online casinos pay streaming companies to present their casinos.
Also, even normal people who are not interested in gambling get addicted when they see a streamer winning and start following it. We remind you once again that these are ruined lives. Youtube has already launched a campaign to block such videos, and streamers are moving to Twitch.
This is a net profit for casinos, as successful streamers are highly addicted and often (not to say 100%). On the other hand, after watching a little, the "curious minds" decide to start streaming as well. Of course, the consequence of this is more lives being ruined or another gambler caught, who brings money into the pockets of a Canadian gambling website owner.
We are sure that 90% of these people will be in the trash with the decline in market and revenue. Over the years, the game and its high profits (in some cases) will be in first place in their lives, and the gamblers can't fight against this; the addiction is too strong. Finally, they will scream that they have been unlucky and life is not fair when they have nothing left. In general, nothing new here.
Personal experience of playing in online casinos
We try not to play, but sometimes as I mentioned above, the passion for gambling is too strong. We will describe our personal experiences in the articles.